Former IAAF president Lamine Diack, who was placed under investigation by French authorities on suspicion of corruption and money-laundering, has resigned as president of the International Athletics Foundation (IAF), the athletics governing body (IAAF) announced on Tuesday.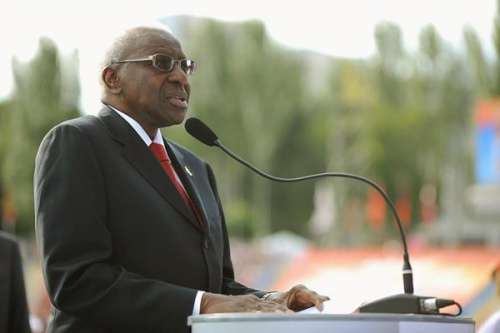 The IAAF said on Tuesday that it received a letter from Diack resigning his president position with the IAF.
The IAF is a Monaco based organization that works with IAAF and its member federations in the development and promotion of track and field around the world and to organize the year-end athletics gala in Monte Carlo. This year's IAF athletics gala was canceled after French authorities last week arrested Diack on suspicion of taking bribes.
French financial prosecutors say that Diack have received 1.2M Euros from Russian Athletics Federation to cover up positive drug tests.
Diack was the IAAF president from November 1999 until August 2015.