• Isinbayeva plans to retire after Rio Olympics
Women's pole vault world record holder Yelena Isinbayeva announced on Wednesday her plan to retire after next year's Rio Olympics.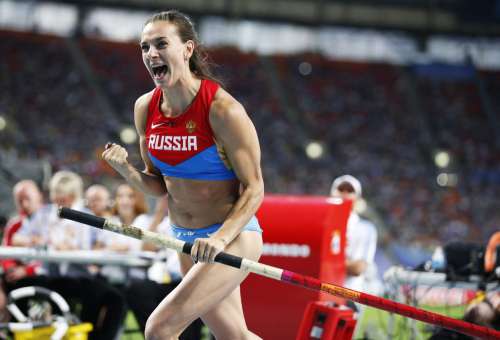 "If everything goes as planned, I will be in a new role next year. I won't say in which role for the time being." Isinbayeva told AFP at a meeting of the world's Olympic associations in Moscow
The two time Olympic champion retired after winning the 2013 IAAF world championships in Moscow and giving birth to her daughter.
However the Russian pole vault star later announced she would return to Athletics if she had a chance at winning gold in Rio Olympic Games.
Isinbayeva also told AFP that her preparation for Rio was "going well" but she did not reveal her competition calendar leading up to the Games.
In 2009 season in Zurich Isinbayeva set her still standing world record of 5.06m, becoming the first women in history to clear the 5-metre bar.