• Stephen Chebogut take Marathon Eindhoven title in 2:05:52

Posted by:
Watch Athletics
Sunday, 11 October 2015
Kenya's Stephen Chebogut took the 2015 Marathon Eindhoven crown on Sunday, Ocotber 11.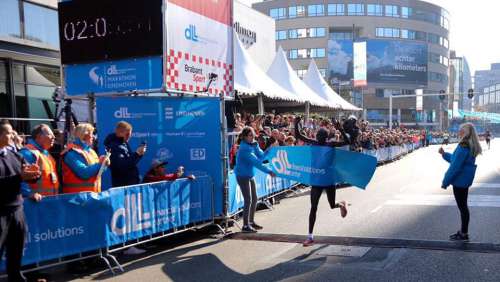 Chebogut crossed the line in a new personal best time of 2:05:52. The 30-year-old Kenyan missed Eindhoven marathon course record by only 6 seconds. Clocking 2:05.58 the second place took Ethiopia's Deriba Robi, while Kenya's Mark Kiptoo finished in third place with a time of 2:06.00.
Interestingly the Eindhoven course of record record of 2:05:46 was set back in 2012 by Dickinson Chumba who won today's Chicago marathon.
"It was an exceptional race. Three people walking within two hours and six minutes is unbelievable." Said race director Marc Corstjens.
The women's race was won by Belgian marathoner Els Rens who crossed the finish line after 2:38:16.