• Kitwara and Kiplagat to Headline This Weekend's Chicago Marathon

Posted by:
Watch Athletics
Thursday, 08 October 2015
The 2015 Bank of America Chicago Marathon is set to kick off on Sunday October 11. Kenya's Sammy Kitwara will lead the men's field, while world half marathon record holder Florence Kiplgaat will lead the women's field.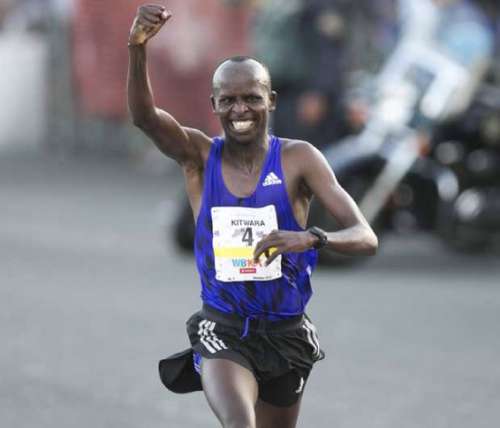 Last year's winner Eliud Kipchoge, who two weeks ago won Berlin marathon will not return, however Sammy Kitwara and Dickinson Chumba, who set their PB's by finishing 2nd and 3rd last October will return to Chicago on Sunday to challenge Ethiopia's Abera Kuma the Rotterdam Marathon champion and 2012 Boston Marathon winner Wesley Korir.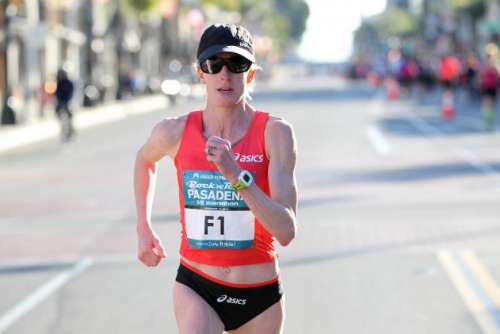 The-42 year-old American Deena Kastor leads the women's field with her PB time of 2:19.36, however the race favorite is Kenya's Florence Kiplagat, who broke her won world half marathon record this year in February in Barcelona (65:09).
Kiplagat finished in third place at last year's Chicago marathon, but later was awarded second place after the winner Rita Jeptoo was disqualified for failing drug test. Kiplagat who won the 2011 Berlin marathon in 2:19.44 (PB) will face a stiff competition from Tokyo Marathon winner Birhane Dibaba and Mulu Seboka.
The Chicago Marathon winner will be awarded $100,000. For braking a course record athletes will receive additional $75,000. See full bonus list here>>
Bank of America Chicago marathon will start at 7:30am US Central day time. See page here to watch Chicago marathon live stream>>
See Full List of Men's and Women's Elite Athletes Here>>