UK Athletics says that there is no reason to be worried about Mo Farah's coach Alberto Salazar and his training program - The Nike Oregon Project - based in the United States.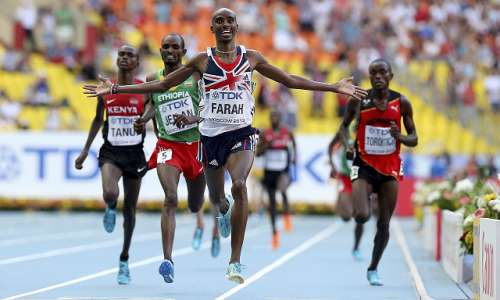 The reigning Olympic and World champion over 5000m and 10000m Farah was under heavy media investigation after his coach Alberto Salazar was accused practicing doping techniques with American Olympic 10000m silver medallistm Galen Rup - Farah training partner - and other athletes in the NOP.
However, a review carried out for UK Athletics by the Performance Oversight Group (POG) suggests that there has not been doping involved with Mo Farah.
"In July we said that there was no evidence of any impropriety on the part of Mo Farah and no reason to lack confidence in his training programme.
"The Oversight Group have restated that view today. They have also found no reason to be concerned about the engagement of other British athletes and coaches with the Oregon Project." UK Athletics said in a statement.