Jamaican sprint superstar Shelly Ann Fraser-Pryce won the women's 100m at Atletica Mondiale meeting in Padua on Sunday braking Merlene Ottey's meeting record.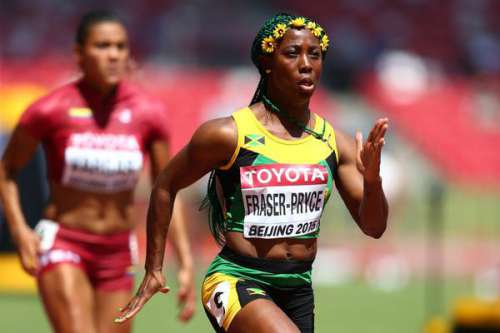 The 7-time world champion Fraser-Pryce clocked 10.98 into a -0.8m/s headwind to shave off one hundredth of a second off Ottey's 25-year-old meet record. Video>>
"It was a big surprise to hear that I broke Ottey's meeting record, I did not know about that," said Fraser-Pryce. "I was excited to be here. I hope to have the chance to come back to compete in this meeting next year."
Also the men's 100m meeting record went down after Qatar's world indoor bronze medallist Femi Ogunode clocked 10.07 into a -1.1m/s headwind. Ogunode took down 0.02 seconds from Nesta Carter's previous record. Ogunode edged Beijing world championships finalist Mike Rodgers (10.12). Previous meet record holder Nesta Carter took fourth place finishing after 10.34. Video>>
"I feel good about breaking the meeting record but I wanted to run faster," said the Asian record holder (9.91) Ogunde.