• World Athletics Championships Day 7 Highlights

Posted by:
Watch Athletics
Friday, 28 August 2015
Beijing World Athletics championships day 7 highlights.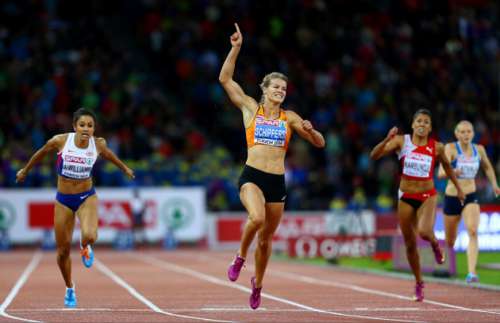 Netherlands Dafne Shippers set a new European record of 21.63 seconds to win her first global title. Jamaican Elaine Thompson took silver in 21.66 beating compatriot Veronica Campbell-Brown in 21.97. This is only the second 200m race in history where first top three finishers go sub 22 seconds.
Shippers now has a full set of world championships medals after she took bronze in Moscow in heptathlon and just two days ago she won silver in the 100m. Jamican Campbell-Brown won her 19th global medal.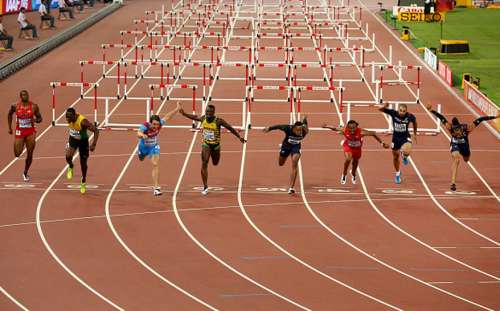 Russia's Sergey Shubenkov won his first world title by smashing his own national record with a time of 12.97 seconds. This was also the first gold medal for Russian team in these championships. Jamaican Hansle Parchment won the first medal for his country in this event by taking silver in 13.03, beating current world record holder Aries Merritt by 0.01 seconds who in four days will undergo a kidney transplant.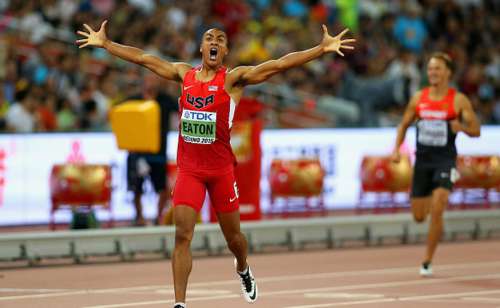 Ashton Eaton of the United States concluded the first day of the decathlon competition with the new world's best time in the 400m by winning final one lap heat in 45.00. According to IAAF stats, the Mexico Olympics in 1968 was the year the previous best mark in the decathlon 400m (45.68) was run, by Bill Toomey. Eaton after day one is leading the multi event competition with 4703 points ahead of Canada's Damien Warner with 4530 points and Rico Freimuth of Germany who pick up 4406 points.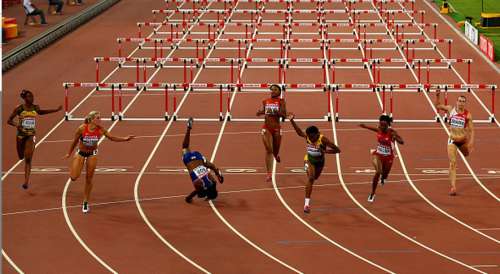 The women's 100m hurdles world title went to Jamaican Danielle Williams, who clocked a new PB of 12.57 seconds. Germany's Cindy Roleder took silver in 12.59, while Belarus European Indoor champion Alina Talay concluded the podium clocking a new national record of 12.66 seconds. Winners oldest sister Shermaine in this final finished in 7th place with a time of 12.95 seconds.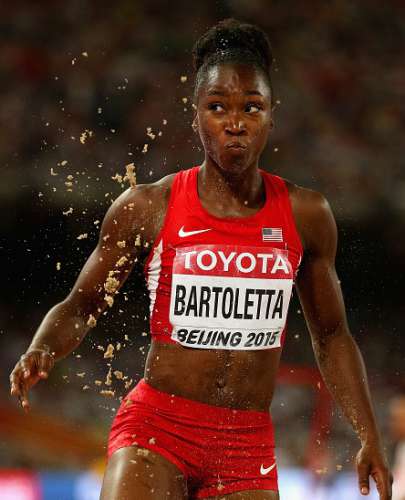 Two national records were set in the women's long jump final by Serbia's Ivana Spanovic and Briton's Shara Proctor. However the American jumper Tianna Bartoletta won her second world championshipa gold with a massive jump of 7.14m. 10 years ago in Helsinki Bartoletta won her first world title.
In the opening round Serbia's Ivana Spanovic took the lead by smashing her own NR with a leap of 7.01. Great Britain's Shara Proctor took lead from Serbian in the third round also setting her own national record with a jump of 7.07m. Finally USA's Bartoletta knocked out her opponents with an incredible leap of 7.14m in the last 6th attempt.