• Cambell-Brown finishes her 200m heat in wrong lane and doesn't get DQ

Posted by:
Watch Athletics
Wednesday, 26 August 2015
Three-time Olympic gold medalist Veronica Campbell-Brown was competing in a 200m heat and ended up in Margaret Adeoye's (GBR) lane for the second half of the race.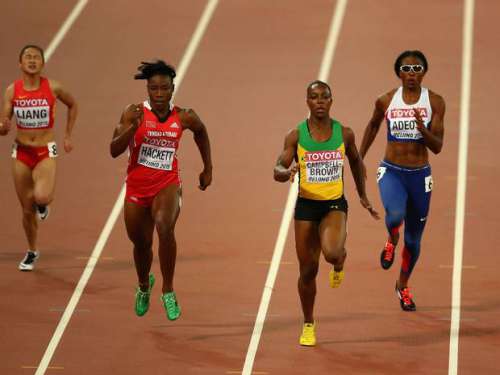 Luckily Campbell-Brown did not get disqualified since Britain's Adeoye was too far behind to be interrupted by the Jamaican sprint star.
"She helped me get to the finish line so I'm not complaining." Adeoye who also qualified for the semi finals told BBC Sport after the race.
Veronica Campbell-Brown runs nearly half the 200m in wrong lane but isn't disqualified because she added distance! pic.twitter.com/iFKCSVzg0z

— Eurosport UK (@Eurosport_UK) August 26, 2015