• London Olympics 1500m champion Alptekin Banned for 8 Years
Turkey's Asli Cakir Alptekin is banned for eight years and will loos her 2012 London Olympics 1500m title.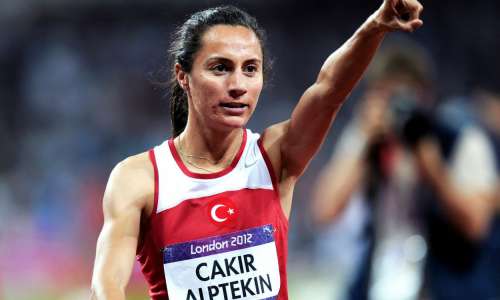 The ban came after Court of Arbitration for Sport (CAS) approved on Monday (17) a settlement agreement by the IAAF, the Turkish Athletic Federation and the runner.
The agreement states that Cakir Alptekin is to serve an eight-year doping ban backdated to July 29, 2010.
Alptekin is charged for manipulating her blood values between 29 July 2010 and 17 October 2012.
Asli Cakir Alptekin will loos her London 2012 Olympic 1500m title, 2012 European Championship title and world indoor 1500m bronze from Istanbul in 2012 as well all her results from July 29, 2010, are removed from record books.
It is the second doping offence by the Turkish runner after testing positive at 2004 world junior championships.