• Today in History: Usain Bolt Breaks 100m World Record twice

Posted by:
Watch Athletics
Sunday, 16 August 2015
World's fastest man Usain Bolt on this day set the 100m world record two times.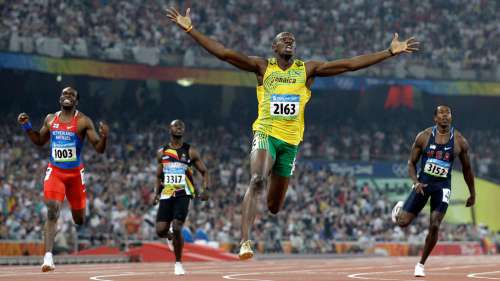 On August 16, 2008 in Beijing Bolt won his 1st Olympic gold in a record braking time of 9.69 seconds.
Amazingly on the same day one year later at Berlin world championships Bolt set the current world record of 9.58 seconds.
"I was feeling good after the semis. I knew it was going to be a great race and I executed it," Bolt said. "It's a great time, a great feeling, I feel good in myself and I knew I could do it.
"There was a big build up, great atmosphere. It wasn't going to be an easy race but I had a perfect start and just went from there.
"I came out here to do my best and I did what I had to do." Said Bolt after Berlin world championships 100m final.