• Injured Bailey-Cole withdraws from Beijing World Championships
Jamaican sprinter Kemar Bailey-Cole has withdrawn from next week's IAAF World Championships in Beijing with injury.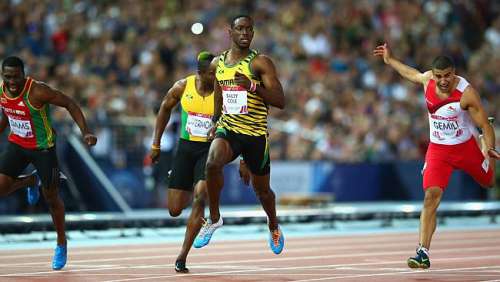 "It is with bitter emotions that I am announcing that my season has come to an end," Bailey-Cole said.
Bailey-Cole who is at training base in Tottori, Japan suffered a hamstring injury at Diamond League meet in London in July.
"I will not be competing at the world championships. This is so as an ongoing cramp to both hamstrings (suffered) at the London Anniversary Games now led to one of them been torn yesterday in practice." he said.
"Thank you all for your thoughtfulness," Bailey-Cole added.
At 2013 world championships Bailey-Cole took 4th place in the 100m final and won gold medal in the 4x100m relay.
Nesta Carter, who finished fourth at the Jamaican Trials, will take Bailey-Cole place in the men's 100m, while Rasheed Dwyer will be included in the relay pool.