• USATF Kicks Nick Symmonds Off Team USA Over Kit Row
World championships silver medalist over 800m Nick Symmonds says that he has been informed that the United States Track and Field (USATF) will not include him on team for the IAAF World Championships in Beijing.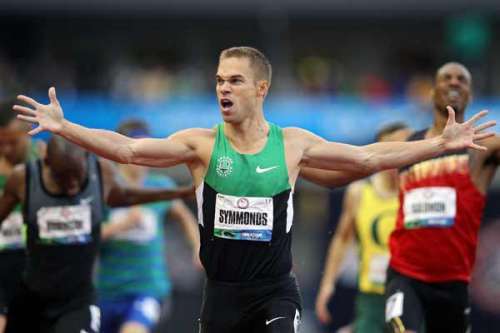 "I just received word from @usatf that I have been left off the #Beijing2015 team," Symmonds tweeted on Sunday.
"Proud to have stood my ground and fought another battle for athletes' rights. A huge thank you to the media and fans for all your support." The 6-time USA champion tweeted on Sunday night.
The news came across after American mid-distance star denied to sign the USATF obligatory contract of terms and conditions which asks athletes participating at world championships to wear team uniform at all team functions.
Nick Symmond's sponsor is Brooks, while USATF kit sponsor is NIKE.
USATF sent all team USA members a note asking them, to put in their travel bags only team USA, Nike or non-branded apparel only. That part in the letter made Symmonds believe that USATF thinks every minute from the moment he leaves his home is an official Team USA event. However, the letter did not clarify which are to be official USATF official team events.
On Saturday Symmonds Tweeted ,"USATF, Work with me to create a new Statement of Conditions. One that clearly defines at all terms and protect both USATF's obligations AND the athletes' rights. I am willing to sign a new and improved Statement of Conditions and represent my country in Beijing. I assure you I will NOT sign the Statement of Conditions as it is written now." USATF did not accept his offer but instead left Symmonds off the team.
USATF in a statement responded that they "respect Nick and whatever decision he makes", however: "It is the industry standard across all sports that there are certain requirements for when a team uniform and apparel must be worn."
"We all make our best efforts to balance athletes' personal interests with those of the sport, federation and team. Often those interests are aligned, and sometimes they conflict."