• Röhler 89,27 in Javelin at Kuortane Games

Posted by:
Watch Athletics
Saturday, 08 August 2015
German javelin thrower Thomas Röhler threw a massive personal best of 89.27m to win international Kuortane Games in Finaland on Saturday, August 8.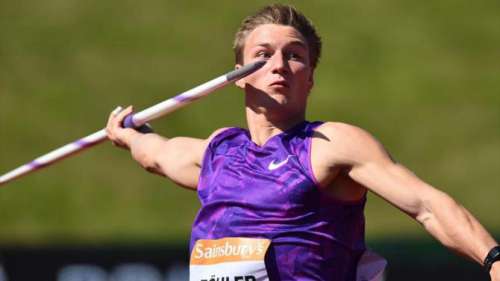 The 23-year-old German national champion's mark is now the third best in German History behind national record holder Raymond Hecht 92,60m and Boris Obergföll (formerly Henry) 90.44m.
At Kuortane games Röhler beat Olympic bronze medalist Antti Ruuskaanen 87.46m, the former world champion Tero Pitkämäki 85.84m and the the 2012 European champion Ari Mannio 82.61m.
Röhler is now one of the favorites to win gold at this month's World championships in Beijing. this season only Julius Yego of Kenya and Finland's Tero Pitkamaki have thrown the javelin farther than the German.