Four time world champion New Zealand shot putter Valerie Adams has withdrawn from the world championships in Beijing later this month after not recovering from injury.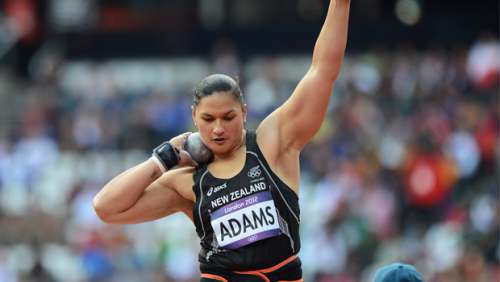 At the end of 2014 season Adams suffered a severe shoulder injury which affected her preparation for this season.
Adams returned to action on July 4 at Paris Diamond League meet where she achieved her season's best mark of 18.79m which is #12 this year in the world.
Germanys' Christina Shwanitz is leading the women's world list with a mark of 20.77m.
Besides four world outdoor titles, the 30-year-old Adams holds 2 Olympic and 3 world indoor titles.
Women's shot top 15 performances in 2015
| | | | | |
| --- | --- | --- | --- | --- |
| 1 | 20.77 | Christina Schwanitz | GER | 20 May |
| 2 | 20.34 | Gong Lijiao | CHN | 19 Jul |
| 3 | 20.02 | Michelle Carter | USA | 25 Jun |
| 4 | 19.26 | Cleopatra Borel | TTO | 7 Jul |
| 5 | 18.96 | Brittany Smith | USA | 23 Apr |
| 6 | 18.94 | Anita Márton | HUN | 10 May |
| 7 | 18.93 | Tia Brooks | USA | 25 Jun |
| 8 | 18.89 | Dani Bunch | USA | 23 May |
| 9 | 18.88 | Aliona Dubitskaya | BLR | 24 Jul |
| 10 | 18.86 | Yulia Leantsiuk | BLR | 25 Jun |
| 11 | 18.84 | Jeneva Stevens | USA | 25 Jun |
| 12 | 18.79 | Valerie Adams | NZL | 4 Jul |
| 13 | 18.73 | Felisha Johnson | USA | 20 May |
| 14 | 18.71 | Jill Camarena-Williams | USA | 25 Jun |
| 15 | 18.65 | Gao Yang | CHN | 13 Jul |