Cuban javelin thrower Yuleimis Aguilar Martinez set a new world junior record in Javelin on Sunday night at 2015 Junior Pan American Games in Edmonton,Canada.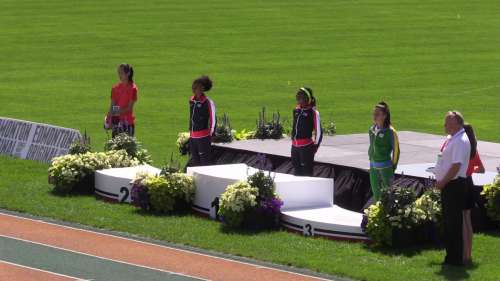 The 19 year -old Aguilar Martinez set the world junior record of 63.86m in her first attempt. In second round she also managed to throw a massive 63.33m.
Previous world junior record belonged to Ukraine's Vira Rebryk from 2008 world junior championships in Bydgoszcz, Poland.
Martinez's result was more than 10m better than the rest of the field as silver medal winner Estefany Chacon of Venezuela tossed 53.73m.
Eloah Scramin of Brazil concluded the podium with a throw of 53.38m.