2015 European Junior championships Eskilstuna (SWE) day 1, July 16.
Pietro Riva ran 56-second final lap to win 10000m gold medal for Italy.

In the men's shot put final, Poland's Konrad Bukowiecki threw a new championships record of 22.62m.

Women's 10000m race walk saw Russian women sweep the podium.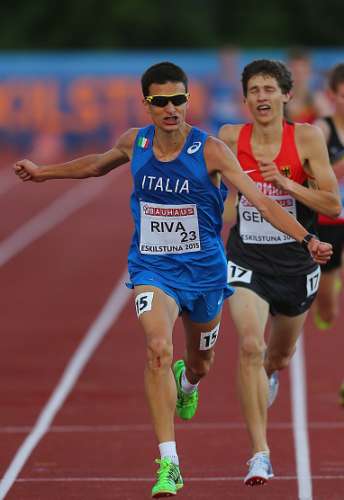 In a quite exciting finish Italy's Pietro Riva beat German runners Fabian Gering and Dieter Kirsten. Riva clocked 2:41 for the final kilometer to crossed the line in 30:20.45. Gering and Kirsten who took silver and bronze crossed the line after 30:20.69 and 30:21.85 respectively.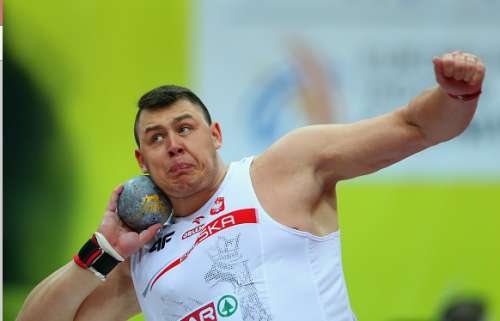 In the men's shot put final Poland's Konrad Bukowiecki with a massive toss of 22.62m set a new European junior championships record. Rumanian shot putter Andrei Toader, who took silver threw of 20.78m, while Sebastiano Bianchetti of Italy managed to achieve new national junior record of 20.71m to win bronze medal.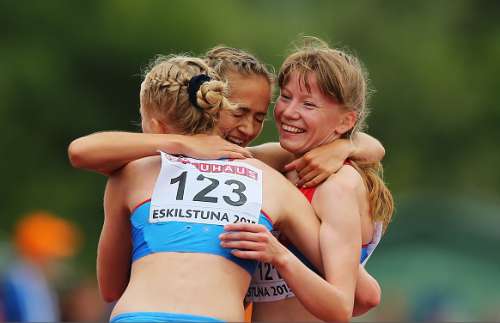 Russian women dominated the 10000m race walk during. Afanasyeva Klavdija posted a new world leading time of time 43:36.88 more than half a minute ahead of compatriots Olga Shargina 44:01.08 and Mariya Losinova 44:07.44.