French sprint star Christophe Lemaitre and world pole vault record holder Renaud Lavillenie were crowned champions at 2015 French national championships on Sunday (12).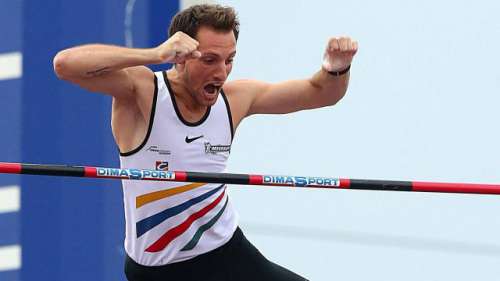 Lemaitre beat Europe's currently fastest man over Jimmy Vicaut in the 200m final clocking 20.28 seconds. Vicaut on Saturday won the 100m final in 9.92 leaving Lemaitre in second 10.07.
After two defeats in Paris and in Lausanne, the French pole vault super star Renaud Lavillenie returned to top position. Lavillenie cleared 5.85m to take French title while Kevin Menaldoclearing 5.75m took second.
In the men's 110m final European indoor champion and French record holder Pascal Martinot-Lagarde was defeated by Garfield Darien, who clocked 13.17 (0.7m/s) for the win. Martinot-Lagarde finished second in 13.27 while European silver medalist Dmitri Bascou took third in 13.38.
In the women's 400m final Guei Floria posted 51.06 for the win. Pierre-Ambroise Bosse took men's 800m French title in 1:46.69.
See Full Meeting results here>>
Men's 200m Final