Two great Jamaican sprinters Asafa Powell and YohanBlake will go head to head at this week's Spitzen Leichtatletik Lzuern, a European Athletics Premium meet, on Tuesday, July 14.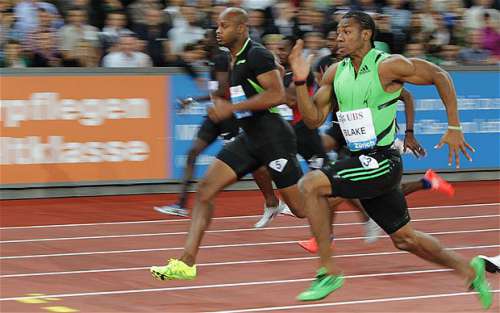 The former world record holder, Asafa Powell, is currently the second fastest man in the world this year with 9.81 seconds behind Justin Gatlin's who has ran 9.74 seconds.
Yohan Blake the second fastest man of all time is trying to regain his past form as he recently returned to track after recovering from a hamstring injury.
Also in Luzern men's 100m race will be high caliber sprinters such as Keston Bledman of Trinidad and Tobago, American Clayton Vaughn and Jamaican Nesta Carter.
See event live stream schedule here>>