Jimmy Vicaut set the top performance on the second day of French national championships when he beat Christophe Lemaitre in the 100m final.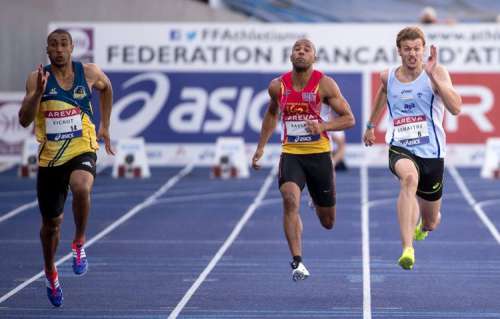 The 23-year-old, Vicaut, who equaled the European of 9.86 four days ago in Paris Diamond League, clocked and impressive 9.92 seconds to win the French national title.
Vicaut finished ahead of world championships medalist Christophe Lemaitre, who posted 10.07 seconds and Emmanuel Biron, who crossed the line third in 10.20. Watch race video here>>

Women's 100m final took Marie-Josee Ta Lou who finished after 11.23 way ahead of second place finisher Carole Zahi, who clocked 11.50 seconds.
The 2015 French athletics championships continues on Sunday, July 13. You can follow live results here>>