Jamaican double world sprint champion Shelly-Ann Fraser-Pryce said on Friday she will not defend her world 200m championships title at next month's Beijing world championships.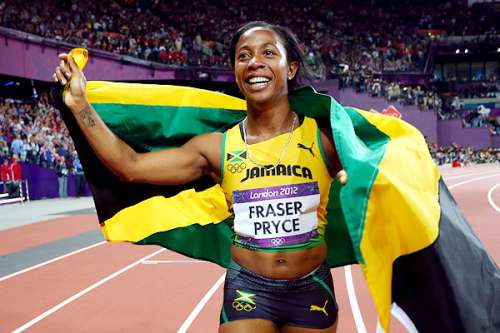 However, Fraser-Pryce said she will defend both 100m and 200m gold medals at next year's Rio Olympics.
Speaking prior to Paris Diamond League the 28-year-old Jamaican said "It was a decision that was taken by my coach from last year that we'll opt to do just the 100m this year and just focus on getting back to where I used to be in 2008."
"Going back to just the 100m for this year, I'm looking forward to it, as opposed to next year when I will definitely be doubling."
"The 200m was good, it definitely helped me to run the 100m a little bit better and a little bit stronger," said the two-time defending Olympic 100m champion in 2008 and in 2012.
On Saturday July 4, Fraser-Pryce will run the 100m at Meeting Areva, the IAAF Golden League. She will face a stiff competition from American English Gardner, who along side with Fraser-Pryce leads the world 100m season list of 10.79 seconds. Also in the 100m start list are Murielle Ahoure PB 10.81 double European sprint champion Dafne Shippers (10.90) and Blessing Okagbare, who holds a PB of 10.75 seconds/.