• Miguel Francis runs sensational 19.76 seconds in 200m in Antigua and Barbuda

Posted by:
Watch Athletics
Monday, 29 June 2015
A big surprise came from Antigua and Barbuda national track and field championship where Miguel Francis ran a sensational 19.76 seconds (w -1.1m/s) in the 200m final on Sunday, June 28.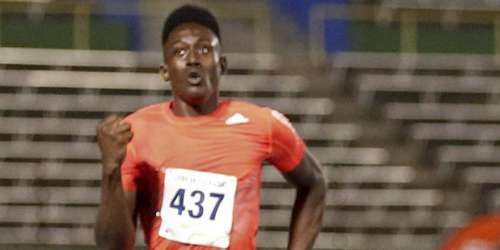 On May 16 in Georgetown (CAY) Francis established his best mark of 20.31 seconds, but on Sunday the 20-year-old Francis bettered his mark by 0.55 becoming the second fastest man in the world this season and 14th all time in history.
Miguel Francis trains in Kingston, Jamaica with world's fastest man Usain Bolt, Yohan Blake and Warren Weir at Racers track club.
A&BAA National Senior Championship 2015One of the Feature Event was the Men Open 200m Finals featuring some of the rising and senior athletes. WERE THE QUESTIONS ANSWERED? In the 200m Men Open would a new national and meet Record be established? You will see Miguel Francis (who trains with the Racers track Club) defending his Meet record and Of Course others like Chevaugh Walsh (trains in Texas), Kasheem Colbourne(PSE) , Jared Jarvis (PSE), Coul Graham(Panthers Elite), Elisha McCoy (team Force) etc; will they put a "spokes" in Francis' wheel. Sunday will be the 200m qualifiers and finals.Miguel Francis - 200m New National and Meet record set at A&BAA National Track and Field Championship. 19.76sec wind -1.1 New National and meet record established on Sunday 28th June, 2015. Second place kasheem Colbourne (PSE) 21.38sec and third spot Rapheal Elisha McCoy, 15, (Team force) 21.97sec. Exciting Race........

Posted by Club Team Force 2000 Athletics on Monday, June 29, 2015