The 21-year-old Omar McLeod set an impressive personal best and world leading time in the men's 110m hurdle final on Saturday night at Jamaican national championships in Kingston.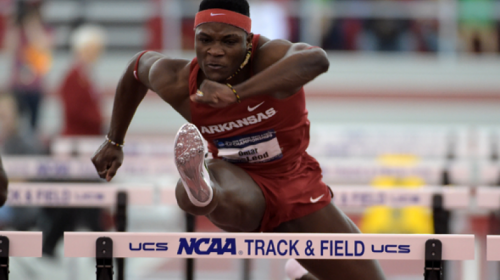 McLeod, who trains and studies at University of Arkansas, set a massive personal bast mark of 12.97 seconds to win his first national championships title. Behind McLeod in second place finished Olympic games bronze medalist Hansle Parchment clocking season's best time of 13.08 seconds, while podium concluded Andrew Riley, who crossed the line after 13.35 seconds. watch video here>>
Women's 800m final saw two runners go under 2 minute marker as Natoya Goule won the national title with a time of 1:59.63 with Simoya Campbell in second in 1:59.92. Kimarra McDonald also posted a solid time of 2:02.08 to take third place.