Double Olympic champion in 5000m and 10,000m, Mo Farah, says he will stick with coach Alberto Salazar following coach's statement of trying to disprove all doping allegations.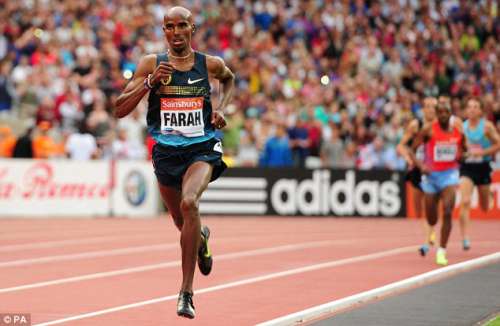 At the beginning of June Salazar was accused by Pro Publica partnering with BBC of giving Mo Farah's training partnrt Galen Rupp – who took 10,000m silver behind Farah at London 2012 – steroids when the runner was only 16 years old. Also Salazar was accused of encouraging his athletes to take prescription drugs when not needed.
(Salazar issues lengthy denial over doping claims)
The 12,000 word written reply to the allegations by Alberto Salazar convinced Mo Farah to continue to work with coach Salazar.
Farah wrote on his facebook page Friday: "Following all the speculation I want to make it clear where I stand. Although it's been a difficult time, I asked Alberto to respond to the allegations made against him and he has now done so in full.
"As someone I've worked with for many years, I feel I have to believe in Alberto and the evidence he has provided. Based on that evidence, I will continue to work with him and hope now that I can focus on what I do best – training hard to win medals for my country." he added.
Since joining Salazar's camp in 2011 Farah has won two Olympic golds and three world championships titles.