Finish city of Turku will stage several Olympic and world championships medalist as the 2015 Paavo Nurmi Games takes place on Thursday, June 25.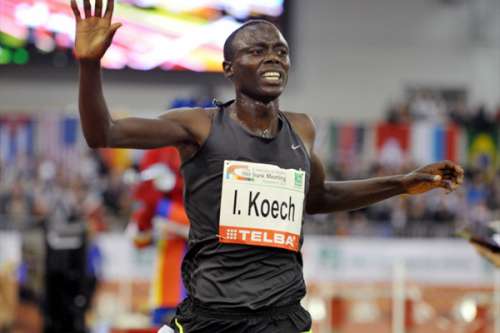 The Men's 5000m will see Kenya's 21-year-old Isiah Koech, who at age of 18 took bronze medal at Moscow world championship. In 2012 season at Paris Diamond league meet, then only 17-years-old, Koech set his personal best mark of 12:48.64 making him the second fastest junior athlete of all time. Koech set his season best time of 13:07.33 in Rome Golden Gala meet where he finished 10th.
Nery Brenes of Costa Rica, the 2012 world indoor 400m champion, will line up in the men's one lap race. Brenes will face Cuba's Raidel Acea, who holds season's best time of 45.18 seconds.
Cuba's Denia Caballero, who two days ago in Bilbao with an impressive throw of 70.65m removed Sandra Perkovic from world leading top lists, will line up against compatriot Yaimí Pérez, who is currently #3 in world season list with her PB mark of 66.23m.
IIn the women's 1500m the 2008 Olympic champion Nancy Langat will make her return international competitions after taking a nearly one year break. The 33-year-old Langat opened the season on June 12 with a second place finish in the 800m with a time of 2:05.0 at Army Championships in Nairobi Kenya.
World hammer thrower stars such as Paweł Fajdek (POL), Krisztián Pars (HUN) , Dilshod Nazarov (AZE) will clash in another IAAF World Hammer Throw challenge.
Top Finish javelin throwers, Tero Pitkamaki and Antti Ruuskanen will go against Egypt's Ihab Abdelrahman and Germany's Thomas Röhler. Pitkamaki is leading the entry list with a season's best mark of 88.62m, but any of the man on the list have the potential to win the event.
In the men's 110m hurdles fans will see the clash between former world record holder and former Olympic champion Dayron Robles and his teammate Yordan O'Farrill, who won world junior title back in 2012.
Also long jump Olympic and world championships silver medalist Godfrey Mokoena of South Africa is also on the start lists.
The event will be broadcast live on Eurosport, also live streaming on internet will be available world wide: see details here.