• Javon Francis posts fast 44.50 in 400m
The 20-year-old Jamaican quarter miler Javon Francis set a phenomenal time of 44.50 seconds in the 400m at the All-Comers meet on Sunday in Kingston.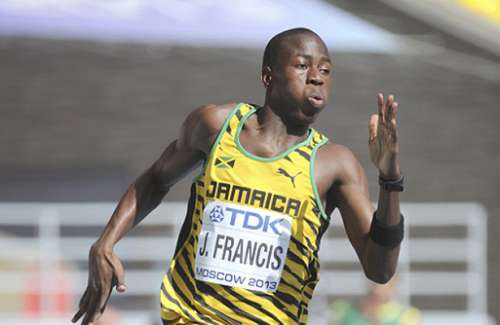 The world championships 4x40m silver medalist managed to beat talents stacked 400m field with a blistering time of 44.50 positioning himself in 5th place this year in the world. His time was just 0,10 seconds away from the Jamaican record that was set back in 2010 by Jermaine Gonzalez.
"The record was never on my mind. If it comes it comes. Records come and records go. That's not my main focus now. My main focus is to get to the World Championships," he told the Jamaica Observer.
Rusheen McDonald, who crossed the line 2nd also set a magnificent personal best time of 44.60 seconds, while 15-year old Jamaican running sensation Christopher Taylor broke his own world age record by crossing the line 3rd with a time of 45.55.
Also on the track , former world 100m champion Yohan Blake took the 100m with a time of 10.21 seconds.