• Usain Bolt to Headline Adidas Grand Prix

Posted by:
Watch Athletics
Friday, 12 June 2015
World's fastest man, Usain Bolt, will headlines New York Diamond League - the 2015 Adidas Grand Prix - on Saturday, June 13.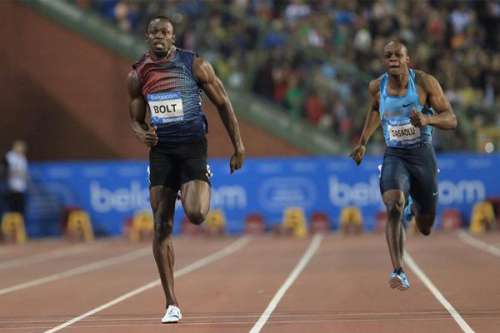 Usain Bolt will return New York's Ichan Stadium for the first time since set his first world record in 100m of 9.72 back in 2008.
On Saturday, Jamaican sprint superstar will line up in the 200m race in which he will face compatriots Rasheed Dwyer and Julian Forte. Also in the 200m line up is Panama's Alonso Edward, whose 200m personal best is below 20 seconds.
Bolt holds season's best time of 20.13 seconds he set last week at Golden Spike meet in Ostrava.
Twice for doper banned Justin Gatlin, who holds 200m season best time in the world of 19.74 seconds, will not be racing tomorrow.
The New York Diamond league will kick off tomorrow at 12:00pm US Eastern time, live stream will start at 1:00pm .