• Doping Allegations Forces Mo Farah Out Of Competition

Posted by:
Watch Athletics
Sunday, 07 June 2015
British star athlete Mo Farah has withdrawn from today's Birmingham Grand Prix at Alexander Stadium in England, citing a nasty episode and discomfort on allegations that his American coach Alberto Salazaar, could be using performance enhancing drugs on his athletes.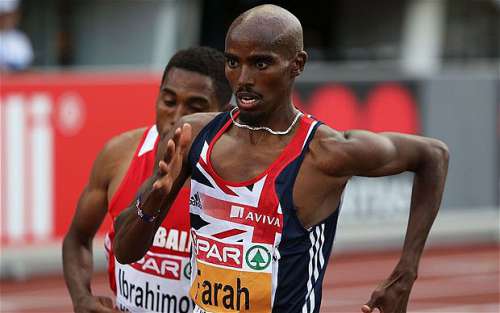 The double 5 000 and 10 000m 2012 London Olympic Games addressed a press conference yesterday. He was angry that his name has been dragged in that mud and that if ever coach violated doping rules, he will walk away from him.
The allegations on the coach, have not been substantiated. The athlete, who is well adored by many in England and elsewhere, had been scheduled to compete in the 1 500m.
Report by Geshom Nyathi, a Zimbabwean freelance sports journalist based in England