• Rudisha Out Injured in Birmingham

Posted by:
Watch Athletics
Friday, 05 June 2015
The absence of the 2012 London Olympic Games champion and world recorder David Rudisha has been a great loss to the organisers and fans in this Sunday's Birmingham Grand Prix in England – 7 June 2015.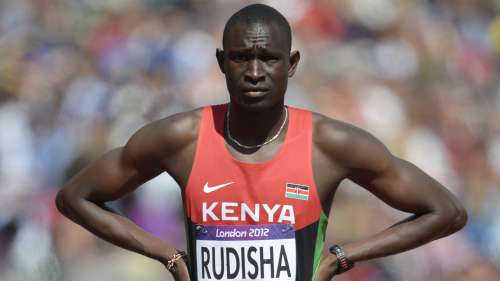 The Kenyan 800m superstar had signed up for the event and considered as one of the competition's leading faces along with celebrated British athletes – Olympic heptathlon Olympic champion Jessica Ennis-Hill and Mo Farah – the double 5 000 and 10 000m Olympic champion.
In a disappointing setback, Rudisha withdrew due to an injury sustained in a 600m race at the Ostrava Golden Spike meet in the Czech Republic late last month.
The athlete was about to take the lead shortly after the gun, but agonisingly clutched his right thigh and limped off the field. He seemed to have been in deep pain.
The Birmingham race was expected to be more like a re-match with Botswana's Nigel Amos, who won a silver medal at the Olympic Games, behind Rudisha who had the crowd on their feet at the packed Olympic Stadium.
Amos is now left to battle it out, with among others, the 1 500m Olympic champion Taoufik Makhloufi of Algeria and the strong Polish pair of Marcin Lewawdowski and Adam Kaszczot, plus the unpredictable Job Kinyor of Kenya.
Rudisha, who tends to be a crowd puller has since, paid tribute to the supporters of the sport.
"I am disappointed that I had to withdraw from the competition. I hope the fans will understand this is an important season for me and I could not risk competing too soon", said Rudisha.
His manager, James Templeton, expected Rudisha to recover much sooner and get on with his job.
Article by Geshom Nyathi, a Zimbabwean freelance sports journalist based in England and exclusively for Watch Athletics