• Shippers to contest in sprints at Worlds
» Wednesday, 03 June 2015

Article source:
Dutch heptathlete and currently world's one of the fastest female sprinters, Dafne Shippers, has decided to compete in 100m and 200m at upcoming World track and field world championships in Beijing in August.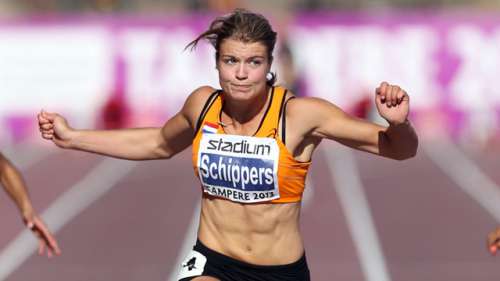 "Sprint it is. A very tough decision. But it feels good for now. I'm looking forward to the World Championships in Athletics and Olympics" Shippers wrote on her Twitter page.
Last year the 2013 heptathlon world championships bronze medalist, Shippers, took a break from her specialty event and focused on sprint events. At Zurich European athletics championships she took gold in 100m and 200m. At Zurich 200m final Shippers ran a blazing 22.03 seconds to rank her #2 in 2014 world season list.
This indoor season Shippers took gold in 60m at Prague European indoor championships. At FBK Games in Hengelo last week the 22 year-old athlete set a massive PB and national record in 100m of 10.94 seconds. Shippers made a heptathlon comeback last weekend at Gotzis Hypo meeting, but quit from the competition before the last event (800m).