• Vlasic to Compete in Rome Diamond League
» Tuesday, 02 June 2015

Article source: Athletics
After overcoming a knee injury, Croatia's high jump star Blanka Vlasic will return to competition on Thursday at Rome Golden Gala Diamond league meet.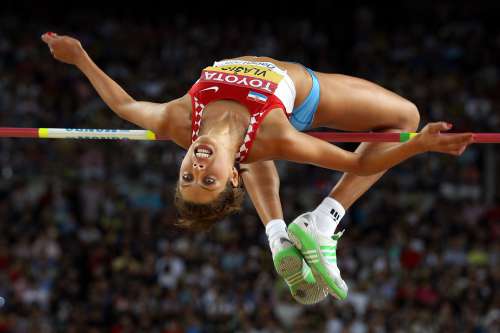 Vlasic was scheduled tokick off her season on May 15 in Doha, but the 2012 Olympic games silver medalist was not quite recovered from a long term knee injury.
The 2-time world indoor champion, Vlasic, with her personal best mark of 2.08m from 2009 stands in #2 position in all time list behind Stefka Kostadinova of Bulgaria, who jumped 2.09m in Rome in 1987.
On Thursday Vlasic will be challenged by Russian pair of Anna Chicherova and Svetlana Skolina, who took gold and bronze in London Olympics. Also in the line up are world indoor champion and current world season leader Kamila Licwinko of Poland and Spain's multiple world and Olympic games medalist Ruth Beitia of Spain,
Diamond League Rome will take place on Thursday, May 2.