• Gatlin Returns to Rome on Thursday
» Monday, 01 June 2015

Article source: Athletics
Twice for doping banned American sprinter, Justin Gatlin, will return to action this week on Thursday, June 4 to run the 100m at Rome Diamond League.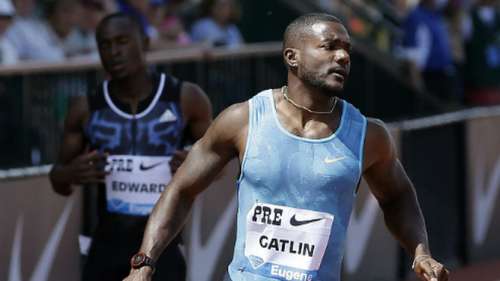 The 33-year old Gatlin continued to impress with his form last Saturday by winning the 200m at Euegne Diamond League in a world leading time of 19.68 seconds.
Gatlin has been undefeated since last year and the sprinter also holds this year's world's fastest times in 100m 9.74PB and in 200m 19.68PB.
Gatlin has won total of three times 100m at Rome Golden Gala. In 2005, a year before his second doping offence he took a win in 9.96 seconds. His second win came in 2013 when he won the event in 9.95 and defeating Usain Bolt by 0.01 seconds. Gatlin also won Rome Diamond League last year with a time of 9.91 seconds.
100m Start Lists Rome