Olympic champion Jessica Ennis-Hill confirmed she will compete in the heptathlon in Gotzis, Austria on May 30-31.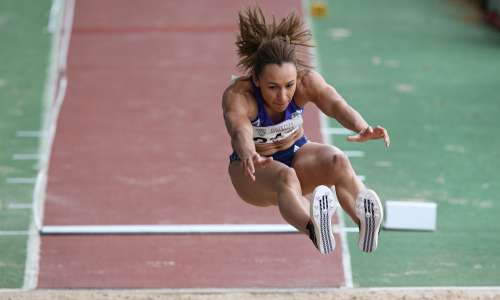 It will be first heptathlon for 29-year-old Briton since 2012 London Olympics. Ennis-Hillwas was out of competitions for almost 2 years after suffering an Achilles injury in 2013 and giving birth to her first child last year.
She opened her season with a 3rd place in 100m hurdles 13.14 sec at Great City Games Manchester on May 9. Last weekend at Loughboroug International match Ennis-Hill made her second appearance on track this year in long jump 6.16m and javelin 43.88m.
"After competing in Loughborough at the weekend I felt pretty good the next day and my Achilles felt fine, which is brilliant," said Ennis.
6200 points is required for Ennis to Ennis-Hill to enter next year's Rio Olympics.
"The results I have had at the competitions over the past few weeks are promising and we believe it is feasible for me to do a full heptathlon and achieve the level of points I need to qualify for Rio.
"If I can achieve this early in the season it removes a real pressure, and all the indicators are looking positive, so I plan to go to Gotzis and give it my best shot." She added.