American sprinter Justin Gatlin, who has served two terms for doping, says that the meet organizers kicked him him out of tomorrows IAAF Beijing world challenge with no explanation.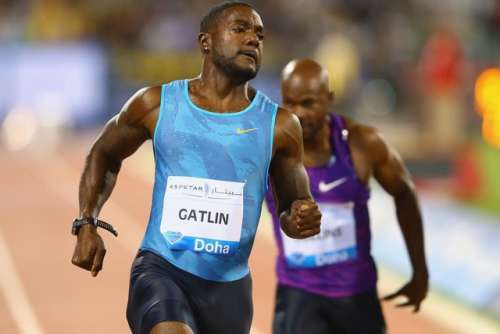 "They didn't have any respect for me so they said 'you better leave' and they kicked me out. It makes no sense."Gatlin said.
Justin Gatlin departed from Beijing on Tuesday with out any serious explanations from meet organizers after several requests by athletes manager.
"I thought I was competing. I ran the fastest time by anyone since 2012 in Doha and my body was a little whacked. I had respect for the organisers telling them that I felt dehydrated but they didn't have any respect for me."
"It's crazy. I have no idea what they were thinking. I think they thought I wasn't man enough and I might pull up in the race, or not finish it and then still ask for money." Gatlin added.
Renaldo Nehemiah, the athletes manager, denied that organizers did not accept Gatlin into the meet because of his controversial past.
"No, it has nothing to do with that. No, this is because they think he is injured and they don't want him here if he's injured."
Gatlin, who has been banned for anabolic steroids twice in the past, set his personal best mark and world leading time of 9.74 in Doha on Saturday. He was also part of his countries 4x100m relay team that defeated Jamaica and Usain Bolt to win World Relays gold in Bahamas two weeks ago.
The American sprinter is also one of the main contenders to win gold in 100m and 200m at this year's world track and field championships in Beijing in August.