Defending world champion and Olympic bronze medalist in 400m hurdles Suzana Hejnova and World and European champion in 400m Pavel Maslak will kick of their 2015 outdoor season on Tuesday, at Ludvik Danek Memorial in Turnnov, Czech Republic.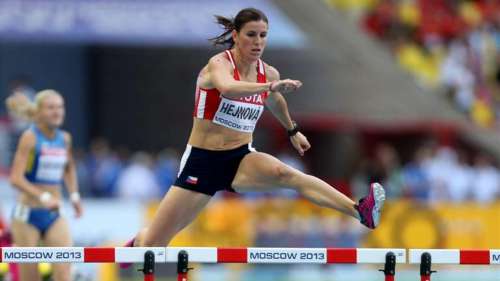 The 400m hurdle specialist Hejnova during 2015 indoor season focused more on longer events. Hejnova managed to set a solid personal best in 800m indoors of 2:03.60 in Linz, Austria. She also set one of the fastest 600m times indoors this year of 1:28.04 in January in Prague. At the European indoor championships in Prague in March, Hejnova lined up in the 800m where she posted 2:05.34 and failing to qualify for semis.
Another Czeck super star to open 2015 outdoor season is Pavel Maslak, who will contest on Tuesday for the first time after winning European 400m indoor title in Prague on March 7. Maslak was also part of the Czech Republics 4x400m, who took bronze at the European indoor bronze in a national record time of 3:04.09.
Other top stars announced for Tuesday's Ludvid Danek Memorial are discuss throwers Gerd Kanter of Estonia, Piotr Malachowski and others.
See Competition Results Here>>

For more meet info visit official meet website here>>