The IOC has officially stripped the USA's men's 4x100 team that took silver at 2012 London Olympic Games of their medals following Tyson Gay doping conviction.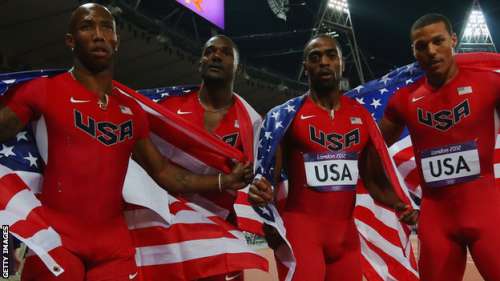 There are 6 athletes that will have to return their Olympic silver medals; Trell Kimmons, Justin Gatlin and Ryan Bailey. Also, Jeffery Demps and Darvis Patton, who ran a preliminary heat, will have to return their silver medals.
"As expected, following USADA's decision in the Tyson Gay case, the IOC today confirmed that the US team has been disqualified from the 4x100-metres race that was part of the athletics competition at the London 2012 Olympic Games," USOC spokesman Patrick Sandusky said in a statement.
"We will begin efforts to have the medals returned, and support all measures to protect clean athletes."
USA's sprinter Tyson Gay at the 2013 USA track and field championships tested positive for anabolic steroids. Tyson Gay received only one year ban after cooperating and providing the investigators with information. During the investigation Gay also admitted that he had also used the banned substance during the 2012 Olympic year and as a result all his results from July of 2012 were stripped from record books.