The 2015 Great City Games will kick off tomorrow May 9 in the heart of Manchester.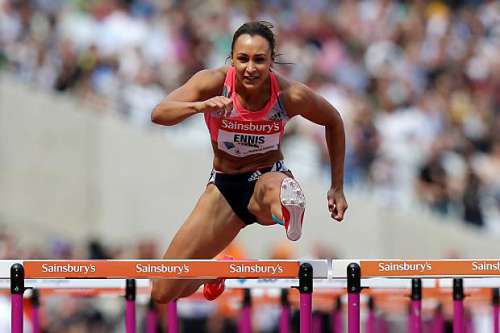 Top British stars to highlight this years Great City Games in Manchester are Olympic heptathlon champion Jessica Ennis-Hill, Olympic long jump champion Greg Rutherford , European indoor pentathlon champion Katarina Johnson-Thompson and 2015 European and 2014 world indoor 60m champion Richard Kilty who with teammate Chijindu Ujah.
International stars are double European sprint champion Dafne Shippers of Netherlands, Olympic 400m hurdles champion Felix Sanchez of Dominican Republic, 110m hurdles world champion David Oliver of the USA and Richard Brownie, who took silver in T44 100m at Paralympics. Other top stars to compete in the men's 100m USA's Mike Rodgers the 2010 world indoor silver medalist and 'Flying Dutchman' Churandy Martina.
The meet organizers are expecting to bring a crowd of 25,000.
To watch event live online see page here>>
Event Schedule: Time Manchester Great Britain
| Time | Event |
| --- | --- |
| 11:15 | Women's Pole Vault (Albert Square) |
| 12:21 | Great School Sprint - Girl's B 150m |
| 12:28 | Great School Sprint - Boy's B 150m |
| 12:35 | Great School Sprint National Final - Girl's 150m |
| 12:42 | Great School Sprint National Final - Boy's 150m |
| 13:05 | Men's Long Jump (Albert Square) |
| 13:12 | Women's 150m |
| 13:22 | Women's 200m Hurdles |
| 13:32 | Men's 200m Hurdles |
| 13:44 | Men's 100m |
| 13:57 | Women's 100m |
| 14:06 | Men's T44 100m |
| 14:10 | Women's Long Jump (Albert Square) |
| 14:21 | Men's 150m |
| 14:35 | Men's 110m Hurdles |
| 14:44 | Women's 100m Hurdles |
| 14:53 | Mixed 2 x 100m Relay |