Jamaican sprinter Warren Weir says Ryan Bailey with his throat slashing gesture has disrespected Bolt and the sport of track and field.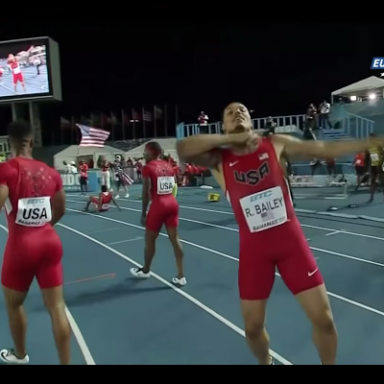 Bailey, after USA beat Jamaica at world relays 4x100m final, modified Bolts 'To di Worl' pose by dragging his finger across his throat in a cutting gesture.
"He disrespected track and field. He also said that Bolt is 'somewhat of an icon', he is an icon and he was not showing enough respect, not just to Bolt, but to the sport. As an athlete, I feel like he was disrespecting me and as a member of this Jamaican team, I also felt upset and disrespected about it," Weir said "This is just the beginning." Weir added.