Trinidad and Tobago top spriners Keston Bledman and Kelly Ann Baptiste shined at Tom Jones Memoria in Gainsville Florida on Saturday.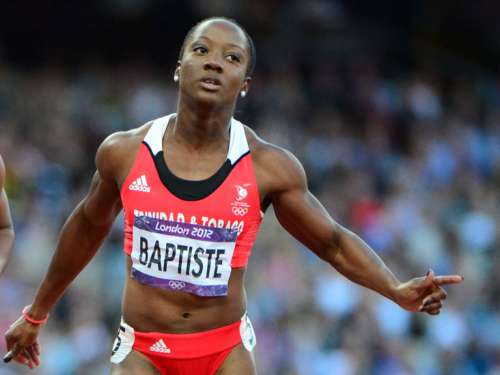 Bledman the 2-time Olympic games medalist clocked World Leading 10.01 (Wind 1.5) to win the first section of men's 100m competition. USA's Marvin Bracy and Ronnie Baker both clocking 10.11 finsihed second and third respectively.
Another impressive performance came in the women's 100m race, where Trinidad and Tobago sprinter Kelly Ann Baptiste, who clocked sub 11 seconds to win the race. The world championships bronze medalist cloked 10.98 seconds to defeat USA's Shalonda Solomon 11.06 and Simone Facy 11.15.
University of Florida women's squad of ( Reynolds, Robin, Jefferson, Kyra Washington Destiny and Francis, Claudia defeated) clocked 3:28.08 to beat team Great Britain 3:28.39 in the 4x400m relay.
Bahama's Shaunae Millers impressed in the women's 400m race by clocking world's season 2nd fastet time of 50.17 seconds.
Netherland's double European champion Dafne Shippers clocked an impressive 22.63 to win the women's 200m dash.
100m hurdles winner USA's Kendar Harrison, the NCAA indoor champion, posted a new personal best mark of 12.62 seconds.
Great Brittain's Lorraine Ugen topped the women's long jump with a leap of 6.72m (wind 1.8).
University of Florida Junior Najee Glass took the win in the 400m with a masive PB of 44.79 seconds. World indoor and outdoor championships 4x400m gold medalist David Verburg came in second in a season's best 44.98 seconds.
Churandy Martina was the winner in the men's 200m of 20.69 Wind -0.9. While Ireland's Tom Bar took the top spot in the 400m hurdles with a time of 49.08.