The US born Kenyan sprinter Carvin Nkanata proved that besides mid-distance and distance events Kenyans can also be succesful in sprints.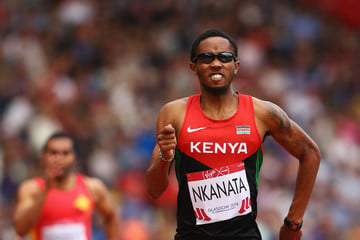 The 24-year old Nkanta posted world leading mark of 20.14 seconds in 200m at NTC Pure Athletics Sprint Festival in Clermont Florida on Saturday (18) . Nkata also broke his own national Kenyan Record of 20.17 seconds he set last year April in Tennesse.
Another world leading mark was set by Great Brittains Tiffany Porter in the women's 100m hurdles. The defending European champion in her first race of the season took the top spot with a blistering time of 12.56 seconds.
In the women's 100m final, double European sprint champion Netherland's Dafe Shippers posted wind aided (+4.0m/s) 10.90 seconds for the win, while Trinidad and Tobago sprinter Keston Bledman took top spot with a time of 9.94 seconds wind +3.4 m/s.
World champion Jason Richardson won the 110m hurdles in 13.31 seconds wind 2.1m/s.
With a help from +2.1m/s wind USA's Shalonda Solomon posted 22.44 in the 200m.
World indoor bronze medalist Shara Proctor of Great Britain posted season best mark of 6.77m in the long jump. Proctor's mark is second in the world season list so far. Daniel Bramble won the men's long jump with a leap of 8.21m.
SEE FULL NTC MEET RESULTS HERE>>