World's two distance running greats Haile Gebrselassie and Bernard lagat will face on May 10 at the Great Manchester run on May 10 over 10km race.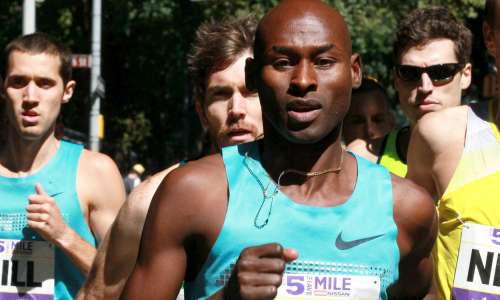 Both athletes have been competing on high level for more than 20 year's, but it will be only the second time they meet in a race.
Legendary Gebrselassie will be looking for his sixth win at Bupa Great Manchester Run, while Lagat will make his debut in 10km.
"Manchester is one of my favourite cities in the world to race in," said Gebrselassie. "The atmosphere, the people and the organisation are all fantastic.
"It will be a unique experience for me and I look forward to meeting some of those who have cheered me on before!"
Lagat in his debut race is targeting the world's masters 40-over record that stands at 28:00 set by Gebrselassie.
"It is not going to be easy, but it is good to have something to shoot at" said Lagat.
"It is a really quick time. It shows how great Haile has been for so long. It will be an honour for me to run in the same race with him." the 5-time world champion added.
In the women's field top star will be Great Britain's Joe Pavey, the European 10000m champion, who will be looking for her third consecutive win at Great Manchester run.
More Info for Great Manchester Run Here>>