South Africa's top sprinter Simon Magakwe has been suspended for two years for not providing the urine samples to the track and field governing body IAAF in an out of competition test.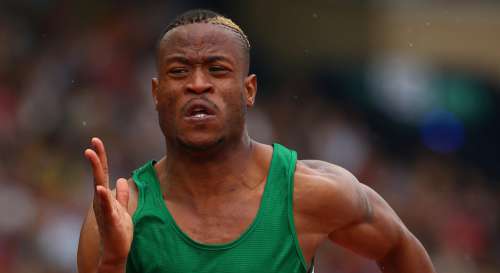 Athletics South Africa president Aleck Skhosana said on Tuesday night that Magakwe refused to give testers a urine sample in December. That was considered a doping violation and the world athletics governing body IAAF suspended him for two years.
The sprinter was given a chance to appeal his ban but he missed the deadline to submit the appeal and IAAF suspended the three time African champion for 2-years.
Last year Magakwe running 9.98 in 100m seconds became the first South African sprinter to run the event under 10 seconds.