London Olympic silver medalist over 100m and 200m races Yohan Blake of Jamaica is aiming to race both short sprint races at this year's world outdoor championships in Beijng.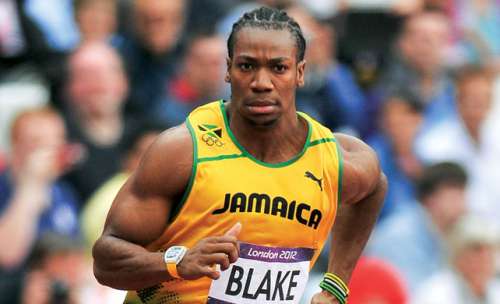 Last year at Glasgow Grand Prix, Blake, the history's second fastest man in 100m (9.69) and in 200m (19.26), suffered a hamstring injury which required a surgery.
"I'm pretty confident with that (recovery) and how I'm training now, I really think I can get back there, so right now I'm not worried. Based on how my training is feeling right now, I would like to attempt the (100-200) double at the national trials,"Blake told Reuters.
Jamaicas National trials are scheduled for June 25-28, but until then Blake's managing team has not decided when the athlete will open his season.
"We don't have a planned time to say that he would start competing in the months' time or two weeks' time," Blakes coach Glenn Mills told.
"One is the rehabilitation and developmental stage and the other is the competitive training that he has to undergo to be able to compete and that is a different level of intensity." Mills added.