The 2011 world 1500m bronze medalist Natalia Rodriguez of Soain has returned to training to prepare for 2016 Rio Olympics just 6 days after she announced her retirement.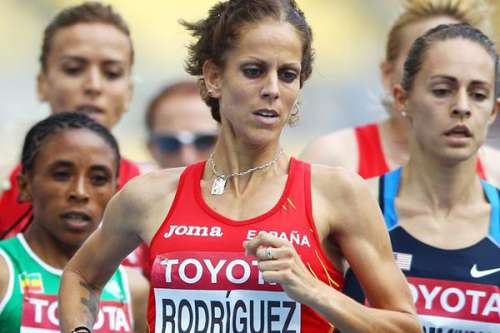 The 36 year old Spain´s 1500m record holder Rodriguez last week announced that she would put and end to her brilliant career in which she won European and World championships medals.
"After publicly announce my retirement, I have tried to spend a few quiet days, which has given me the opportunity to think freely and deeply consider my decision." said Rodriguez.
"Until, eventually, your body and your mind will tell you that you must continue to fight for and with possibilities of reaching the finals at the next Olympic Games in Rio, I'm going to continue in this wonderful sport." she added.
Natalia´s Rodriguez Achievements
1 x World Championships Bronze medallist
1 x World Indoor Championships Silver medallist
1 x European Championships Bronze medallist
1 x European Indoor Championships Gold medallist
2 x Olympic Games finalist
3 x World Championships finalist
1 x Golden League meeting winner