Poland's hammer thrower star, Pawel Fajdek, opened his season with an impressive performance in Argntina's capital Buenos Aires last Friday at 'Grand Prix Sudamericano Federacion Atletica Metropolitana.'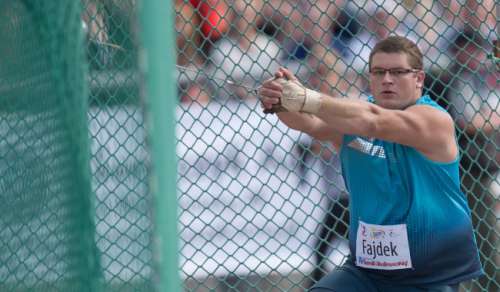 The defending world champion, Fajdek, in his opening meet managed to throw 80.13m to win the event. Faydek's mark is the best in the world in 2015. On Sunday the 25-year-old hammer thrower returned to action again to another meet 'Grand Prix Sudamericano Hugo La Nasa' in Buenos Aires and won the competition again with a mark of 78.99m.
In the same meet Braian Ezequiel Toledo set a new Argentinian national record in the Javelin. The former world youth javelin record holder Toledo tossed 82.90m to win the event.
Results Grand Prix Sudamericano Federacion Atletica Metropolitana>>