Jamaica's the most popular highschool track and field event, more known as 'Champs,' saw some world class performences produced by the small Caribbean island's future stars.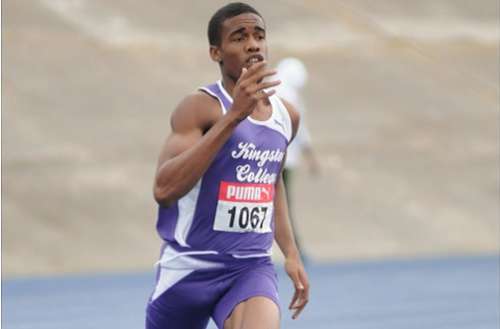 In the men's 400m, still 17-years-old, Akeem Bloomfield, produced a national record by winning the event with massive 44.93 seconds. Jamaican junior record of 45.21 was set by Davian Clarke 20 years ago. Bloomfield's mark is the second fastest in the world behind Qatar's 18-year-old rising star Abdalelah Haroun, who posted 44.69 seconds in South Africa last week.
Another outsnading performance came from Michael O'Hara, who managed to win 4 events during the 4 day competition. First the world junior bronze medalist took an easy win in the 100m 10.42 (-2.6m/s). Battling strong -3.8m/s headwinds, O'Hara then took down world junior champion Jaheel Hyde in 110m hurdles with a mark of 13.49 seconds. His third win came in the 200m race where he posted 20.59 (wind -1.8m/s). Finally, O'Hara ancored his Calabar team to an impressive victory in the 4x100m 39.08 new 'Champs' record.
Jaheel Hile destroyed the field in the 400m hurdle race in which he set a new Jamaican Junior record of 49.01 seconds.
Christopher Taylor, who earlier twin the 200m in 21.04.
Another outstanding perfomances came from 16-year-old Shellece Clarke, who facing very strong headwinds managed to win 100m 11.81 (-2.1m/s) and 200m 24.12 (-2.4m/s).