The track and field governing body (IAAF) wants to stripp of from the 2012 London medals two banned Russian race walkers.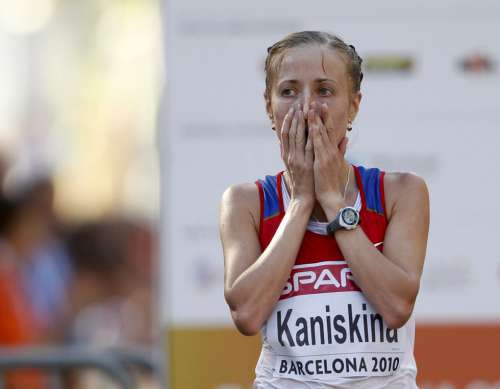 The Russian Anti Doping Agency (RUSADA) said on thursday that the IAAF together with the Court of Arbitration for Sport is appealing against the six banned Russian athletes, saying that the RUSADA's incorrect decision allowed some of the results still stand official.
IAAF did not agree with decision made by RUSADA that forced results to stand for two banned London Olympic medalists Sergei Kirdyapkin (50km gold) and Olga Kaniskina (20km silver).
Russia's Sports Ministry backed up RUSADA's decision saying that the decision was made correctly.
"Our lawyers consider that what Rusada did with regards to this issue was right," deputy minister Yuri Nagornykh told Russia's Tass news agency. "Specialists will study this situation and the issue will be decided in the legal field. In order to say something definite, it's firstly necessary to wait for the relevant documentation from the IAAF and to study them attentively." he told.
Besides those two athletes there are several other Russian track and field athletes involved in doping scandal such us race walkers Sergei Bakulin, Vladimir Kanaykin and Valery Borchin, with 3 000-metre steeplechaser Yulia Zaripova who may loose their medals and results errased in case their bans are extended.