Nike for North America have agreed to sponsor former drug cheat American sprinter Justin Gatlin, but left Tyson Gay who also served doping ban out, the company's vice president Charlie Brooks told reuters on Wednesday.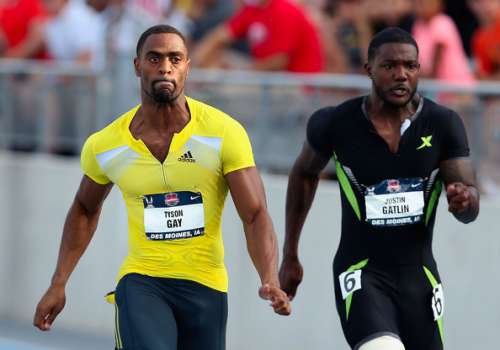 Recently there where talks that the company would also sign another drug cheat Tyson Gay, but the Nike's spokesperson denied that Gay would be among their interests.
"We have recently signed a contract with Justin," Charlie Brooks, Nike's vice president told Reuters.
"Earlier in his career, Justin served the ban that was imposed on him and has been competing again for almost five years.
"We have no plans to sign a contract with Tyson Gay."
The 2004 Olympic 100m champion Gatlin has served doping ban twice; first he was banned in 2001 for two years and in 2006 Gatlin tested positive againand received a 4 year ban.
Last year Gatlin was the top sprinter in the world. He posted in the100m (9.77) and 200m (19.68 PB).
Tyson Gay, the double world champion in 2007, was banned from July 2013 for one year. Gay received one year ban instead of standard to for admitting the use of banned substance.
In his return Gay ran a few races and posted season's best time of 9.93 seconds in 100m at Lausanne Diamond League meet.