World's fastest man Usain Bolt will return to Rio on April 19 to race the 100m.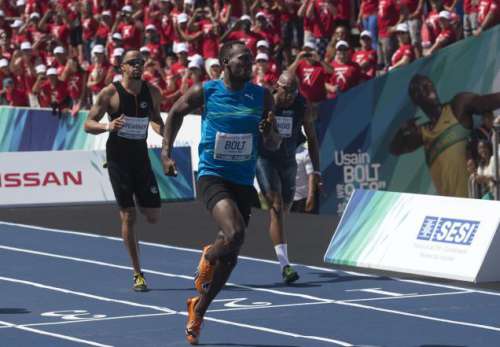 Last year the 6 time Olympic champion won the 100m exhibition race at Copa Cabana beach in Rio with a time of 10.09 seconds.
On
Saturday Bolt opened his 2015 season with a 400m race in Kingston and managed to win the race in46.38 seconds.
On April 19 it will be the first 100m race for Bolt this year.