Former Russian 20-kilometre race walk champion Andrei Ruzavin was banned for doping on Tuesday by the Russian Athletics Federation for 30 months.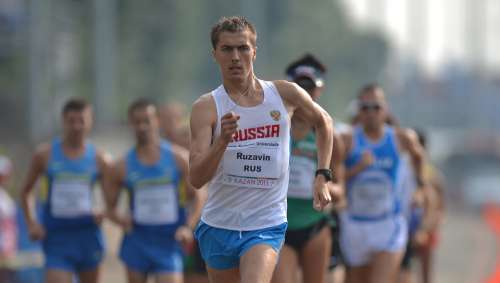 The 28-year-old Ruzavin received a doping ban for 30 months for abnormal indexes of haematological profiles in his biological passport, the Russian Federation posted in its website "rusathletics."
All Ruzavin's results in the period from December 18, 2011 untill February 18, 2012 and from September 13, 2013 till November 13, 2013 were stripped from all record books.
Ruzavin is just one of many high profile Russian race walkers that have received a doping ban. In January a list of 5 other Russian walkers including Olympic and World champions were suspended for doping.