• Russia Tops European Indoor Championships Medal Table

Posted by:
Watch Athletics
Monday, 09 March 2015
Russian team once again dominated European Athletics Indoor championships the medal charts by winning total of 6 title.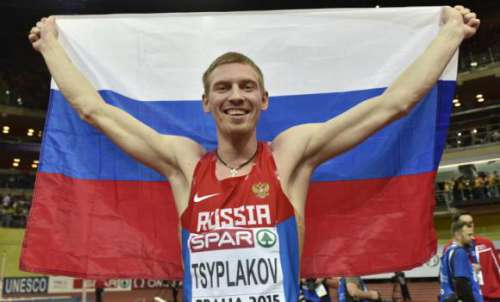 In the Czech capital, Prague, Russian team won 6 gold medals and 2 silver medals. Second place in the list with 3 golds, 1 silver and one bronze took France, while team Great Britain with 2 golds, 4 silver and 3 bronze medals settled in third.
Even though Russian team won the most gold medals during Prague indoor championships the total amount of medals comparing to last championships in 2013 declined by 8. During the 2013 European indoor Championships in Gotenburgh, Sweden Russian's team athletes stepped on the podium 14 times by claiming 4 golds, 7 silver and 3 bronze medals. Over the last weekend Russians managed to make podium 8 times.
The most medals in Prague's European indoor championships won Great Britain, who picked up total of 9 medals with Russia in second with 8 and Poland in third with 7 medals.
1
Russia
6
2
0
8
2
France
3
1
1
5
3
United Kingdom
2
4
3
9
4
Czech Republic
2
1
3
6
5
Netherlands
2
0
3
5
6
Germany
1
3
2
6
7
Poland
1
2
4
7
8
Belgium
1
2
0
3
Belarus
1
2
0
3
10
Serbia
1
1
0
2
Turkey
1
1
0
2
12
Sweden
1
0
2
3
13
Ukraine
1
0
1
2
14
Hungary
1
0
0
1
Portugal
1
0
0
1
Switzerland
1
0
0
1
17
Italy
0
2
1
3
18
Greece
0
2
0
2
Spain
0
2
0
2
20
Bulgaria
0
1
1
2
21
Ireland
0
1
0
1
22
Romania
0
0
2
2
23
Israel
0
0
1
1
Norway
0
0
1
1
Total
26
27
25
78